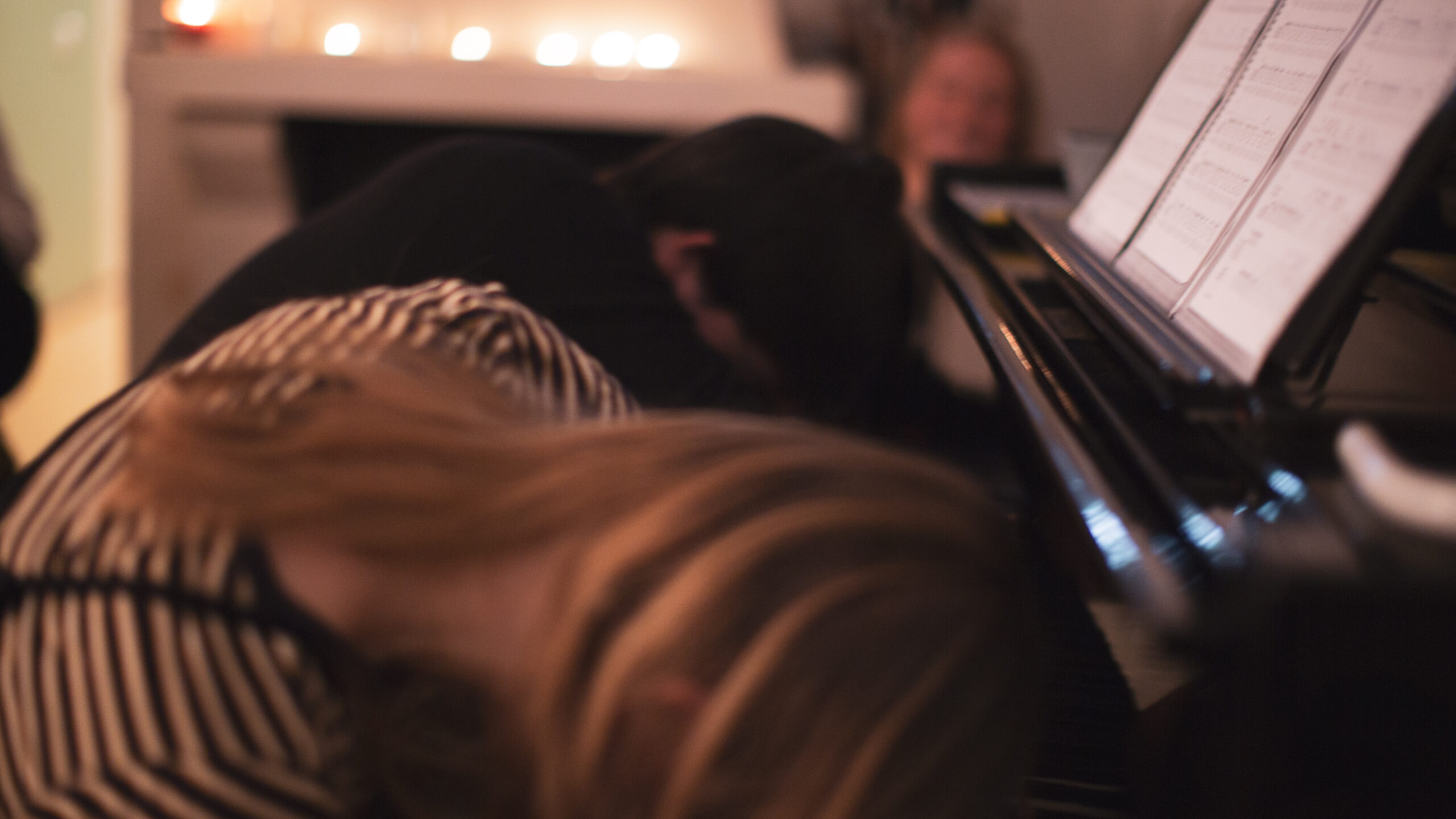 Exploring the textures of surfaces and the connection between image and sound – the movement of passing time 
Tamara focusses on contemporary classical/experimental concerts, music composition, electronics, improvisation and collaborative creation. By applying this focus, she reaches a deeper understanding of the dynamic within and between textures.
Tamara's artistic practice is characterized by her interest to blend different forms of composition and free improvisation. By weaving together diverse elements, she reflects on interdisciplinary relations of sound and visual landscapes. Through the interplay of non-musical concepts and sonic exploration, her work is a relentless pursuit of pushing creative boundaries.
Professional education
She has attended the bachelor piano studies at the ArtEZ conservatory with Frank Peters and Frank van de Laar. She also took composition lessons with Alex Manassen and Wilbert Bulsink. Subsequently, she obtained an international masters degree in CoPeCo. CoPeCo (Contemporary Performance and Composition) is an interdisciplinary master's program organized by:
– the Eesti Muusika-ja Teatriakadeemia (Estonia);
– Kungl. Musikhögskolan i Stockholm (Sweden);
– Conservatoire National Superieur Musique et Danse de Lyon (France); and
– Hochschule für Musik und Theater Hamburg (Germany).
As a CoPeCo participant, Tamara spent two years in residence in Tallinn, Stockholm, Lyon and Hamburg, focusing on contemporary classical/experimental concerts, composition, electronics, improvisation and collaborative creation.
Cooperation with esteemed artists 
Throughout her studies, Tamara had the privilege of working alongside esteemed artists such as Taavi Kerikmäe, Helena Tulve, Lisa Hirsch, Mattias Sköld, William Brunson, Michele Tadini, Jean-marc Foltz, Gerog Hajdu, and Alexander Schubert, all of whom left an indelible mark on her artistic growth and development.